The Resistance of Others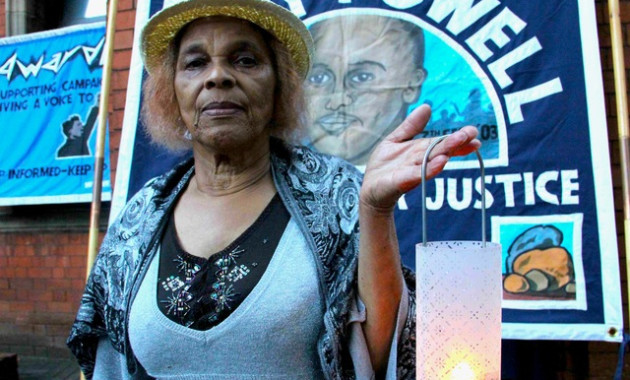 A cinematic appeal by Ken Fero
After the multi-award winning feature 'Injustice' comes a powerful & poetic cinema documentary about resistance to state brutality. Want to see it made? Here's how you can help.
Migrant Media is a group of radical film-makers with a focus on work about resistance, race and class. We function as a creative collective and have been visually documenting experiences in various communities since 1989 in television and cinema production. We have a strong community grounding with an international reputation for challenging and innovative work. Our prize-winning films have been recognised by many national and international awards at major film festivals. We produced 'Injustice' a feature length documentary about deaths in police custody that we spent seven years making and the past 12 years screening across the world. A recent article by Peter Bradshaw in The Guardian here is a testament to the films durability. The making of 'Injustice'  brought different families of those killed together. 'Injustice' directly challenged the police responsible for these deaths and forced the reform of the Police Complaints Authority and the review of the Crown Prosecution Service. We also recently produced 'Who Polices The Police' .
We are now going to complete the edit of a cinematic feature documentary on the current struggles for justice by families of those who have died at the hands of the police called 'The Resistance of Others'. The film will explore why there has never been a successful prosecution of police officers and why these human rights abuses continue despite overwhelming evidence against the police. Apart from a minimal number of prosecution cases, at the current time the only legal forum in which deaths in custody are explored at any detailed level is the inquest system. Deaths in custody have been confined to the antiquarian remit of the inquest system as the only forum that families have to gather information on the death of their loved ones, because the states refusal to prosecute officers for their crimes. In recent years we have had several inquest 'unlawful killing' verdicts but these decisions, though hard fought for, are meaningless unless they lead to convictions and they never have. In fact we could have ten unlawful killing verdicts every year but until officers are prosecuted and convicted in a criminal court for manslaughter or murder the situation will not improve. That is also why deaths in custody are actually escalating.  The question the film deals with is how do we break this cycle which does not deliver justice. We need to directly confront the refusal of the state to prosecute and this needs to be done in a sustained way.
Many people supported the campaign to show 'Injustice' for more than a decade and continue to do so. This support is part of a network for change. We have had thousands of screenings of the film all over the world and hundreds of these have included Q&A sessions with the families involved. It helped raise the issue of deaths in police custody in the UK to an international level. We expect the Resistance of Others' to have the same impact.
Since records began in 1969, there have been over 2000 police custody deaths. The 'The Resistance of Others' will be a creative exploration of why there has never been a successful prosecution of police officers and why these human rights abuses continue despite overwhelming evidence. The film will cover strategic new cases and current developments. It will use narrative poetry and intimate cinema verite filmed over the past decade to produce a moving and compelling film.
'Injustice' took 7 years to make 'The Resistance of Others' has also taken 7 years. Research and production of the film began in 2005 and was funded by small trusts and private donations. The film has now been shot and is in need of post-production finance. Completion date will be September 2013. Funds are needed to complete post-production on the film and initial distribution. Migrant Media is run on a non-profit basis and does not receive any form of regular funding. All our work is supported through appeals and project specific grants allowing us to retain a high level of creative and cultural independence.
If you are Interested in becoming a backer on the film 'The Resistance of Others' and can help to complete it check out the site here:
http://www.indiegogo.com/projects/the-resistance-of-others/x/3387742?c=home
What people said about 'Injustice':
"One of the most powerful films ever made" The Guardian
"Moving and militant" The Gleaner
"A rousing hymn to united struggle" Time Out – Critic's Choice