ISCI supports Boycott Myanmar Campaign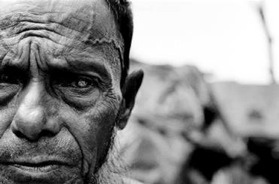 The Free Rohingya Coalition and allied networks seek solidarity with and participation in their grassroots activism campaign to bring to bear economic, cultural and popular pressure on Myanmar and the coalition government of Aung San Suu Kyi and the military in order to end the country's persecution, discrimination and violence against the country's ethnic and religious minorities.
The International State Crime Initiative (ISCI) has long worked to research and expose the crimes of the Burma/Myanmar state, especially with regard to the genocidal process to which the Rohingya are subject, and we support this civil society initiated boycott.
ISCI deplores the threats extended by powerful Myanmar business and political forces against human rights defenders Maung Zarni and Nay San Lwin, and stands side by side with them in the struggle against Myanmar state crime.
Supporters can join a growing coalition of organisations and can register at BoycottMyanmar.org to receive updates on events and how you can take action. The Free Rohingya Coalition can be contacted here: info@freerohingyacoalition.org