U.S. Kills Tuareg Civilians in Libyan Airstrike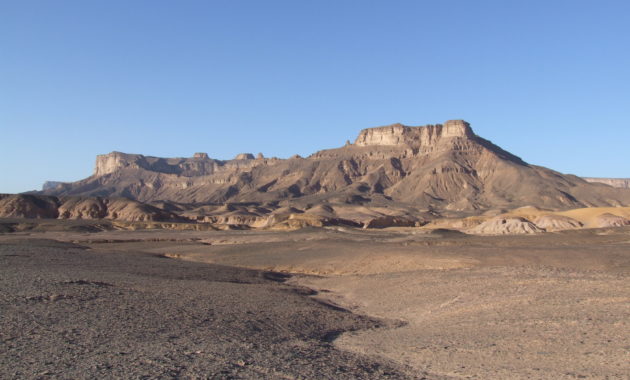 An ISCI Report by Prof Jeremy Keenan
DOWNLOAD FULL REPORT HERE (PDF): Jeremy Keenan 2019 – US Kills Tuareg Civilians in Libyan Airstrike (electronic version)
Introduction
On Thursday, 29 November 2018 a U.S. airstrike in southwest Libya killed 11 innocent Tuareg civilians and off-duty soldiers. The following day, U.S. Africa Command (AFRICOM) issued a press release entitled: U.S. Conducts Precision Airstrike in Libya.[1] The full statement read:
In coordination with the Libyan Government of National Accord (GNA), U.S. Africa Command conducted a precision airstrike near Al Uwaynat, Libya, November 29, 2018, killing eleven (11) al-Qa'ida in the Islamic Maghreb (AQIM) terrorists and destroying three (3) vehicles.
At this time, we assess no civilians were injured or killed in this strike.
"AFRICOM will use precision strikes to deny terrorists safe haven in Libya. We will keep pressure on their network, and they remain vulnerable wherever they are," said U.S. Marine Corps Maj. Gen. Gregg P. Olson, director of operations, U.S. Africa Command.
This is the third U.S. strike against AQIM in Libya. The last strike against AQIM occurred on June 13, 2018, resulting in the death of one (1) terrorist.[2]
The United States will not relent in its mission to degrade, disrupt, and destroy terrorist organizations and bring stability to the region. We are committed to maintaining pressure on the terror network and preventing terrorists from establishing safe haven.
The airstrike took place near Al-Awaynat (Al-Uwaynat)[3], a small town on the main tarmac road that connects Ubari, a key town in Libya's south-western Fezzan region, and the ancient caravan-trading town of Ghat, close to the Algerian border in the extreme southwest corner of Libya. Al-Awaynat is 262 km west-south-west of Ubari, 100 km north of Ghat and approximately 80 km from the Algerian border.
Later that day, the 29 November, members of the Tuareg community in Ubari, gathered to condemn the U.S. airstrike.[4] They protested that the 11 people killed were not al-Qaeda militants, as AFRICOM claimed, but innocent Tuareg civilians and off-duty soldiers who had been killed under the pretext of terrorism without any evidence to substantiate their guilt. Banners, written in Arabic, accused AFRICOM of killing innocent civilians.[5]
The protesters demanded that AFRICOM and the GNA, which was involved in coordinating the airstrike, provide compensation to the families of the dead and injured, and demanded that AFRICOM apologise for the raid.
The protesters also called on the Attorney General, the Interior Ministry, the Presidential Council, the House of Representatives and the High Council of State of Libya's GNA to open an impartial international and local investigation to determine the facts and circumstances of what they called the "Awaynat massacre". They threatened to step up their protest if their demands for the investigation were not met within 48 hours and also called on local and international human rights organisations to put pressure on the GNA to hold an investigation.
The initial Ubari protests claimed that the victims of the attack included both civilians and military personnel and that the four-vehicle motorcade was bombed while on its way to rescue a group of Tuareg, near the Algerian border, who had encountered a gang of smugglers attempting to smuggle heavy earth-moving and digging machinery to Algeria.
Significantly, the usually reliable SITE Intelligence Group published on 5 December that AQIM had denied the claim by AFRICOM that 11 of its members had been killed in an airstrike in southwest Libya and that the people killed were Tuareg who had no 'organisational link' to AQIM.[6]
The incident, according to Airwars, a UK-based monitor that tracks what it calls 'air campaigns', including drone attacks and manned airstrikes, marks the biggest loss of civilian life from a U.S. action in Libya since 2011; some of those killed were militiamen aligned with a U.S.-supported group, the Al Bayan Al-Massous, which helped to oust the Islamic State of Iraq and Syria (ISIS) from Sirte earlier in the year.[7]
Official documents sent to the author by the local authorities in Ubari list seven of the deceased as soldiers, what Airwars calls 'militiamen', and four as civilians. The seven soldiers were serving in infantry and border guard battalions belonging to the GNA.[8] As Airwars claimed, several of these units had supported the U.S. in ousting ISIS from Sirte.
Shortly after these initial protests, AFRICOM reportedly issued a second statement saying: "At this time, we still assess that no civilians were injured or killed."[9]
Five weeks later, and in spite of all the evidence set out below, AFRICOM was still maintaining that "we [AFRICOM] still assess no civilians were injured or killed in this strike".[10] This is clearly a false statement, as the same documentation listing the occupational status of the deceased that was sent to the author is available to AFRICOM.
NOTES
[1] Available at: https://www.africom.mil/media-room/pressrelease/31409/u-s-conductsprecision-airstrike-in-libya
[2] This statement is misleading. According to the New York Times (NYT) (9 September 2018): "Africa Command has carried out five drone attacks against Qaeda and Islamic State militants in Libya this year [Ed. 2018], including one two weeks ago [Ed. i.e. late August]. The military launches its MQ-9 reaper drones from bases in Sicily and in Niamey, Niger's capital." The same article quoted a Nigerien security official as saying that he had concluded that the C.I.A. launched an armed drone from the Dirkou base in Niger to strike a target in Ubari on 25 July (2018). The NYT article, authored by Joe Penney, Eric Schmitt, Rukmini Callimachi and Christoph Koettle, entitled "C.I.A. Drone Mission, Curtailed by Obama, is Expanded in Africa Under Trump". Accessed at: https://www.nytimes.com/2018/09/09/world/africa/cia-drones-africa-military.html
[3] Al-Awaynat, meaning 'small springs', is the Arabised name for the Tuareg village of Serdeles.
[4] Reports on the protest were carried in several local newspapers such as The Libya Observer. See. For example: Safa Alharathy, "Tuareg tribesmen denounce AFRICOM airstrike in southwestern Libya, confirm victims were civilians." The Libya Observer. 4 December 2018. Accessed at: https://www.libyaobserver.ly/news/tuareg-tribesmen-denounce-africom-airstrike-southwestern-libya-confirm-victims-were-civilians. See also: "US accused of 11 civilian deaths in southern Libya." The National. 6 December 2018. Accessed at: https://www.thenational.ae/world/mena/us-accused-of-11-civilian-deaths-in-southern-libya-1.799820
[5] Banners said: "Africom is killing our sons"; "Tuareg are against and always have been against terrorism" and "We denounce the Africom massacre in Uwaynat."
[6] AQIM Denies Killing of Its Members in U.S. Airstrike in Libya' 05 December 2018. Accessed at: https://ent.siteintelgroup.com/Statements/aqim-denies-killing-of-its-members-in-u-s-airstrike-in-libya.html
[7] The National, "US accused of 11 civilian deaths in southern Libya". 06 December 2018. Accessed at: https://www.thenational.ae/world/mena/us-accused-of-11-civilian-deaths-in-southern-libya-1.799820
[8] The seven soldiers belonged to the following military units: Battalions 314, 315 (2) and 470 of the Border Guards; Infantry battalions 134 and 189 of the Sebha military area and the Wadi Aljanoub Unit. The four civilians had all previously served in militia units belonging to Libya's security system.
[9] The National, op. cit. (note 7)
[10] Written communication from Rebecca Farmer, Media Relations Officer, U.S. Africa Command, Stuttgart, Germany, in response to a question from the author. 04 January 2019.