The Demolition of Paga Hill: Testimony Project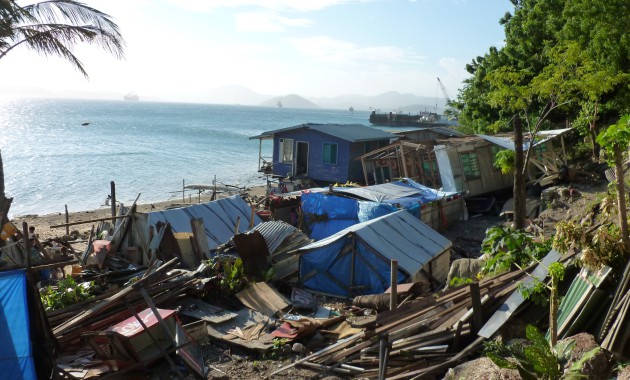 It was Saturday 12 May 2012. Paga Hill's Seventh Day Adventist Church was beginning its morning service as usual; on the other side of Port Moresby, a number of Paga's leaders were petitioning the National Court. Just ten days before they had learnt of a District Court decision to grant the Paga Hill Development Company (PHDC) an eviction order. Described by Papua New Guinea's Public Accounts Committee (PAC) as a "private, foreign speculator with no ability to even pay the Land Rental, much less build anything on the site" (PAC 2006a: 70), PHDC had been awarded a 99-year business lease over Paga Hill. The developer now wished to evict Paga's 3000 residents so they could build "an exclusive, master planned development" (PHDC 2012a), which will evidently feature "residential living, waterfront restaurants and retail, commercial and office spaces, marina complex, hotel and cultural facilities" (Hillside Civil 2012).
As community leaders waited at the National Court, ten Royal Papua New Guinea Constabulary (RPGNC) land cruisers descended down the steep dirt road into Paga Hill. Armed with assault rifles and machetes, the police had come to execute the eviction. News of the community's imminent appeal was not enough to delay the action. Employing a large excavator supplied by
L&A Construction – a company owned by friends of the Prime Minister – officers began the demolition.