Press Release: Kabul Demonstration says no to TPVs and Deportation of Afghan Asylum Seekers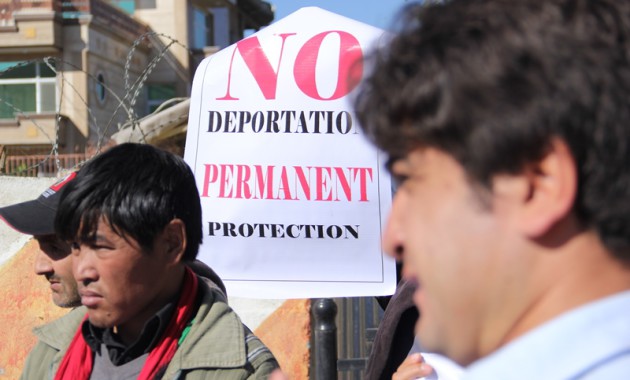 On Saturday 9 November, a protest outside the national Afghan Parliament called for an end to the deportation of Afghan asylum seekers from Europe and Australia. It also called for the Australian government not to introduce temporary protection visas. The protest included many European deportees and their families, as well as the relatives of asylum seekers who lost their lives trying to get to safety to Europe and Australia. One of the protesters lost a brother and two cousins on a boat from Indonesia to Australia. 
The protest was timed to coincide with questions directed at the Minister of Refugees and Repatriation over serious charges of corruption at the Ministry. The protesters accused the Minister of colluding with foreign governments to facilitate deals to enable them to deport vulnerable people to Afghanistan.
Demonstrators carried banners and placards (photos attached) calling for permanent protection in Australia not temporary protection visas. "The situation in Afghanistan is very serious, they [the Refugee Ministry] are signing deals to get cash," said Abdul Ghafoor, "Norway is deporting up to eight Afghan asylum seekers a week. But the situation is getting worse. Civilian casualties have increased 47 per cent in the first six months of 2013."
More images available on request. For more information contact: Ian Rintoul 0417 275 713 or in Afghanistan, Abdul Ghafoor + 93 794 874 384.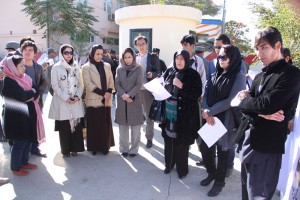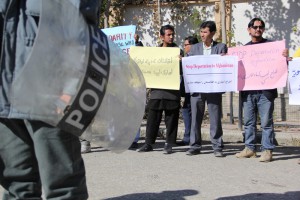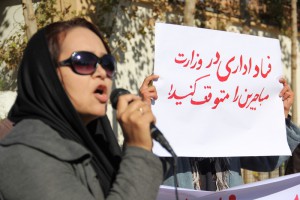 " Stop Corruption in Immigration Ministry" .