Introducing State Crime in Papua New Guinea
Papua New Guinea is the largest country in the South Pacific, with a population nearing seven million people. It is culturally rich with over 800 different languages being spoken. Around 85 per cent of Papua New Guineas population are rurally based, where custom and kinship relations continue to play a significant role in village life. Despite the recent proliferation of oil, gas and mineral projects, the Papua New Guinean state has struggled to extend basic services to its citizens.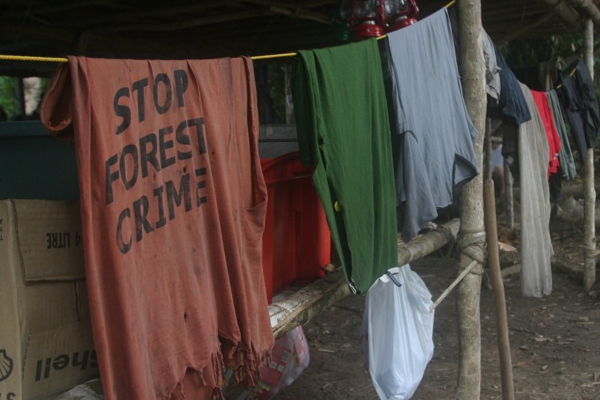 Lacking adequate infrastructure, diversified investment, government services and essential productive inputs, Papua New Guineas struggle for development has cultivated both innovation and conflict. Violent criminal gangs, natural resource conflicts, and tribal fighting have punctuated Papua New Guineas social landscape for the past three decades. While informal and formal dispute resolution mechanisms have been developed to resolve domestic tensions, nevertheless, state violence remains a persistent part of the national governments strategic armoury.
Violence against landowning communities has been especially problematic in Papua New Guinea, given the states dependence on the revenues generated by natural resource projects. For much of the nineteen nineties Papua New Guineas North Solomons Province, which hosted a large copper and gold mine, was subjected to a protracted campaign of state terrorism which featured extra-judicial killings, the forced displacement of villagers and a military blockade. Approximately 10,000 to 15,000 people were killed as a result of the conflict.
Papua New Guineas mineral, gas and forestry projects remain sites of serious humanitarian concern. Most recently, Amnesty International documented the forced displacement of villagers around the Porgera Mine in Papua New Guineas Enga Province.
Efforts to tackle the countrys law and order problem, have also triggered serious violations of human rights. With few resources to support community-centred policing, the police and military have employed paramilitary tactics to intimidate rural and urban communities. Human Rights Watch recently found that the youth in particular have been subjected to systematic abuse by the police, including brutal beatings, rape, and torture as well as confinement in sordid police lockup.
Complicating matters is Papua New Guineas endemic corruption problem. Despite the robust checks and balances built into Papua New Guineas political system, successive governments have managed to subvert the course of justice and conceal illegal financial practices. As a result, in the World Banks Governance Indicators Papua New Guinea was ranked in the bottom 10% for corruption.
With corruption and systemic breakdowns in government service delivery, the health situation in Papua New Guinea has deteriorated. The nations HIV epidemic, the persistent malaria problem, recent cholera outbreaks, and worsening health indicators, are prima facie evidence that the Papua New Guinean government is failing to adequately employ its resources to minimise the harm to communities produced by disease and illness.
Connected Resources