Not Just Criminals – A Response to the Paga Hill Development Company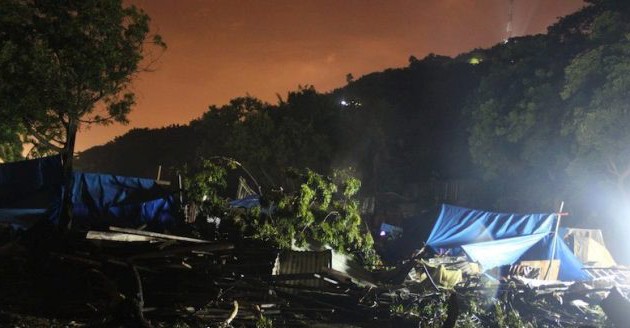 On 9 October 2012 we released a report, The Demolition of Paga Hill, documenting a forced eviction that took place in Papua New Guinea's capital, Port Moresby, on 12 May this year. Dozens of homes in the area of Paga Hill were demolished by the Royal Papua New Guinea Constabulary. Those residents who resisted or photographed the forced eviction were attacked with sticks, iron rods and machetes. At one stage police even fired live rounds at bystanders.
The demolition was conducted in order to make way for a luxury estate being spearheaded by the Paga Hill Development Company (PHDC) – a company largely run from Australia. PHDC's Chairman and Secretary is Gudmundur Fridriksson, an executive who heads the North Queensland, Cape York Institute for Policy and Leadership. [1]
Since the publication of our report, Gudmundur Fridriksson, along with PHDC Director, George Hallit [2], have made a number of serious allegations on Radio Australia, SBS World News, The Australian and the Post-Courier. These allegations were also reproduced in a recent PHDC press-release. In the interests of clarifying the public record, ISCI has compiled a response paper:
Not Just "Criminals" – A Response to the Paga Hill Development Company.
---
[1] It was announced in The Australian on 16 October 2012, that Mr Fridriksson is now on "extended leave without pay" (Robinson 2012c). The Cape York Institute note Mr Fridriksson's leave preceded The Demolition of Paga Hill's publication.
[2] Hallit is also a PHDC shareholder.
Connected Resources