ISCI Co-Authors Report on State-Corporate Crime in Papua New Guinea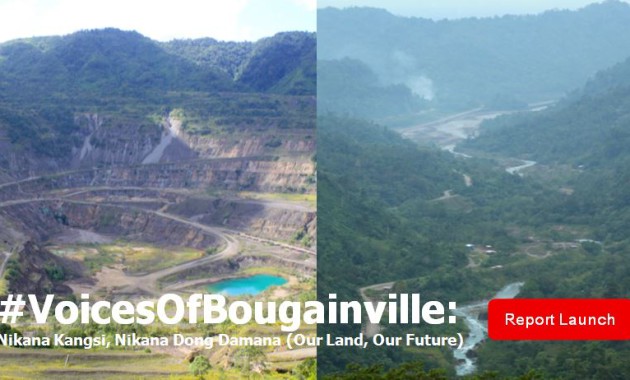 Jubilee Australia Research Centre, in collaboration with partners at the International State Crime Initiative (ISCI) and the Bismarck Ramu Group, have published a report titled 'Voice of Bougainville: Nikana Kangsi, Nikana Dong Damana (Our Land, Our Future).
The report explores the ways in which complex legacies related to the Bougainville conflict in Papua New Guinea; and mining have intersected with equally complex debates over Bougainville's economic and political future. It draws on interviews with a range of everyday Bougainvilleans living in villages around the Panguna mine area. The report endeavors to relay voices from mine-affected communities in Bougainville, voices that have been distant from recent public discussions surrounding the mine—raising some difficult and troubling questions about the mine's past, and its soon to be determined future.
To view the report, please click here: Jubilee Australia Report: Voice of Bougainville. The orignal report can be found here
Connected Resources