Global Protest at Israeli Attack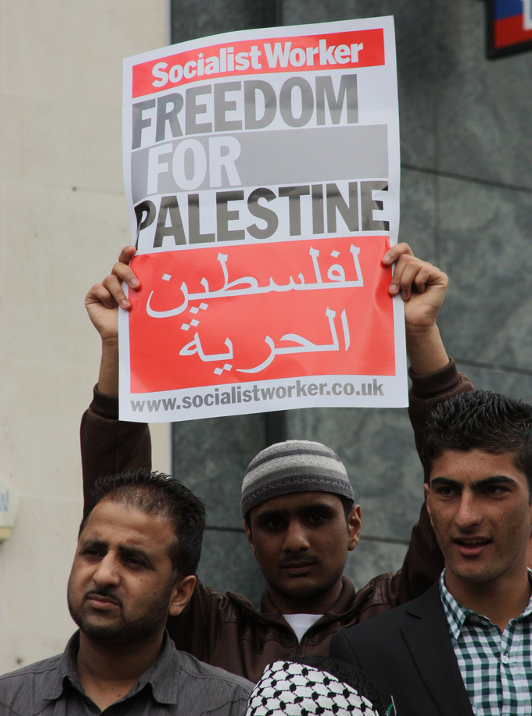 Protests are continuing to take place around the world in response to the attack on the Free Gaza flotilla with some of the biggest protests occurring in Turkey. In Istanbul, thousands of protesters demonstrated against the attack in Taksim Square, while a demonstration also occurred in front of the Israeli embassy in Ankara. Turkey immediately pulled out of planned military exercises with Israel in response to the attack with the Prime Minister of Turkey Recep Tayyip Erdogan reportedly describing the attack as "state terrorism".
In London, an estimated 1,000 people marched to 10 Downing Street and then the Israeli embassy. Other, smaller, protests took place in Bristol, Edinburgh and Belfast. Demonstrations were also held across Europe including Dublin where an estimated 2,000 protesters are marching to the Israeli Embassy. Further demonstrations have been planned in Paris, Berlin, Copenhagen and other European cities.
In North America, a protest is due to take place in front of the Israeli consulate in Toronto in response to a visit by Israeli Prime Minister Benjamin Netanyahu while protests will also take place in Boston, New York, San Francisco, Seattle and Miami. The attack also resulted in demonstrations in the Middle East including Damascus, Beirut, Amman and Baghdad.
"This is a gross violation of International Law and the Geneva Convention it is a crime against humanity and the international community on a Turkish ship in international waters. Those killed belong to a peaceful non-extremist Islamic NGO. I hope the Security Council will take the necessary measures against Israel."
~ Yucel Sayman, Former President, Istanbul Bar Association
Numerous states, including France, Egypt, Greece and Sweden, also made formal protests to Israel's ambassadors while the United Nations Security Council called an emergency meeting today to discuss the attack. The UN Secretary-General Ban Ki-Moon and the UN High Commissioner for Human Rights Navi Pillay condemned the violence.
Connected Resources