[State Crime Film Club 2017] Thursday, 9th March 2017 at 6pm at Genesis Cinema, London – Far from Homeland (28 min./2016) and The Guest (30 min./2013)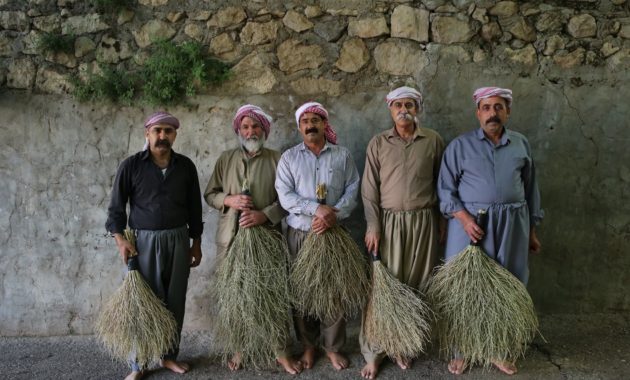 ISCI's State Crime Film Club (funded by Public Engagement at Queen Mary) kicks off its 2017 season on Thursday, 9th March at 6pm with two short documentaries (about 30 mins each) and a panel discussion. Both films are directed by Haydar Demirtaş and look at issues of displacement, belonging and memory in Turkey. The distinguished panel, Professor Nadje Al-Ali and Dr Mehmet Kurt, will discuss the subjects of the films as well as providing context to their production. The event is free, open to all and will be held at Genesis Cinema (93-95 Mile End Road, London E1 4UJ, UK).
The Films:
FAR FROM HOMELAND/Ülkemden Uzakta
Directed by Haydar Demirtaş
Doc. / 28 min. / 2016
After ISIS attacked Shingal mountains, historical residence of Yezidi people for centuries, some Yezidis were forced to leave their region and their country. They became refugees all over the world, some of them living in Turkey. The documentary represents the daily lives and memories of Yezidi refugees in Mardin/Midyat refugee camp.
THE GUEST/Misafir
Directed by Haydar Demirtaş
Doc. / 30 min. / 2013
Old Bahe lived in the Orthodox monastery of Deyrulzafaran, in the mountains that crown the city of Mardin, in Turkey, since his mother left him there when she was forced to depart for Syria. It was 1920 and Bahe was the youngest of three siblings. Since that time, he never stopped thinking about his mother and waiting for her to return. "Uncle Bahe", as everyone here calls him, only left the monastery on special occasions and the monastery could not do without him, as he had become a fixture of the monastery. The Guest is the story of a life time longing and waiting…
The Panel:
Nadje Al-Ali is Professor of Gender Studies at the Centre for Gender Studies, SOAS, University of London. She has published widely on women and gender in the Middle East as well as transnational migration and diaspora mobilisation. Her publications include What kind of Liberation? Women and the Occupation of Iraq (2009, University of California Press, co-authored with Nicola Pratt); Women and War in the Middle East: Transnational Perspectives (Zed Books, 2009, co-edited with Nicola Pratt); Iraqi Women: Untold Stories from 1948 to the Present (2007, Zed Books) and Secularism, Gender and the State in the Middle East (Cambridge University Press 2000). Currently, she is working on a research project on Kurdish women's mobilisation as part of a wider collaborative project with Dr Latif Tas.
Dr Mehmet Kurt is a British Academy Newton Advanced fellow at the School of Law at Queen Mary University of London and writer of Kurdish Hizbullah in Turkey: Islamism, Violence and the State (Pluto Press, 2017). His main research area is Islamism and Islamist social movements in the Middle East. He is very much interested in visual knowledge production and has been involved in production of 16 documentary films.